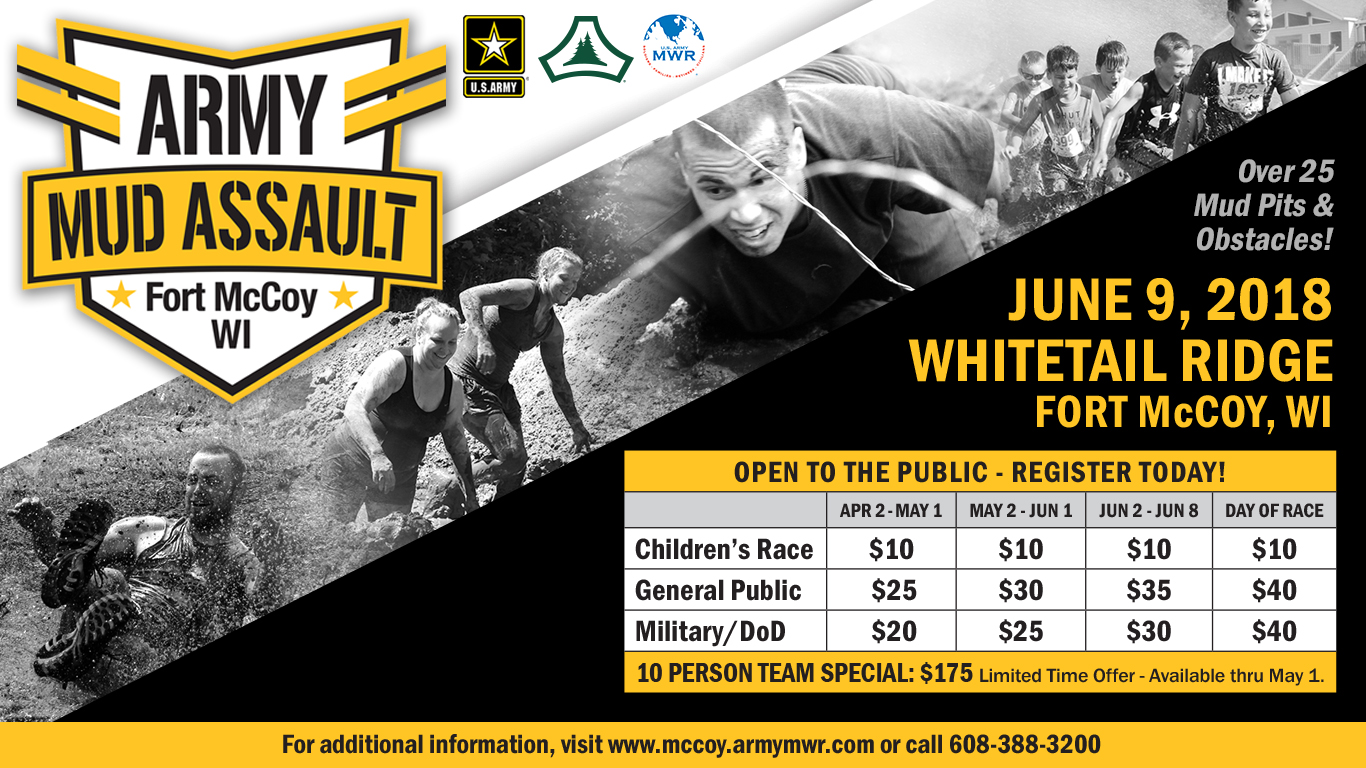 Date: Jun 9
Whitetail Ridge - Off Hwy 21 Bldg. 8061 Fort McCoy Google Map
OVER 25 MUD PITS & OBSTACLES!
Drop Zone
Tread Lightly
Snivel Swim
Fire Zone
Guerilla Warfare
Guadacanal
Slack Line
Minefield
Major Pain
Fast Mover
Vault
The Line
Children's race at 9 am. One adult competitive race at 10 am.
Non-competitive waves every 15 minute beginning at 10:15 am.
Food, beverages and t-shirts available (cash only).
Cost
OPEN TO THE PUBLIC - REGISTER TODAY!
APR 2 - MAY 1
MAY 2 - JUN 1
JUN 2 - JUN 8
DAY OF RACE
Children's Race
$10
$10
$10
$10
General Public
$25
$30
$35
$40
Military/DoD
$20
$25
$30
$40
10 PERSON TEAM SPECIAL: $175 Limited Time Offer Thru May 1