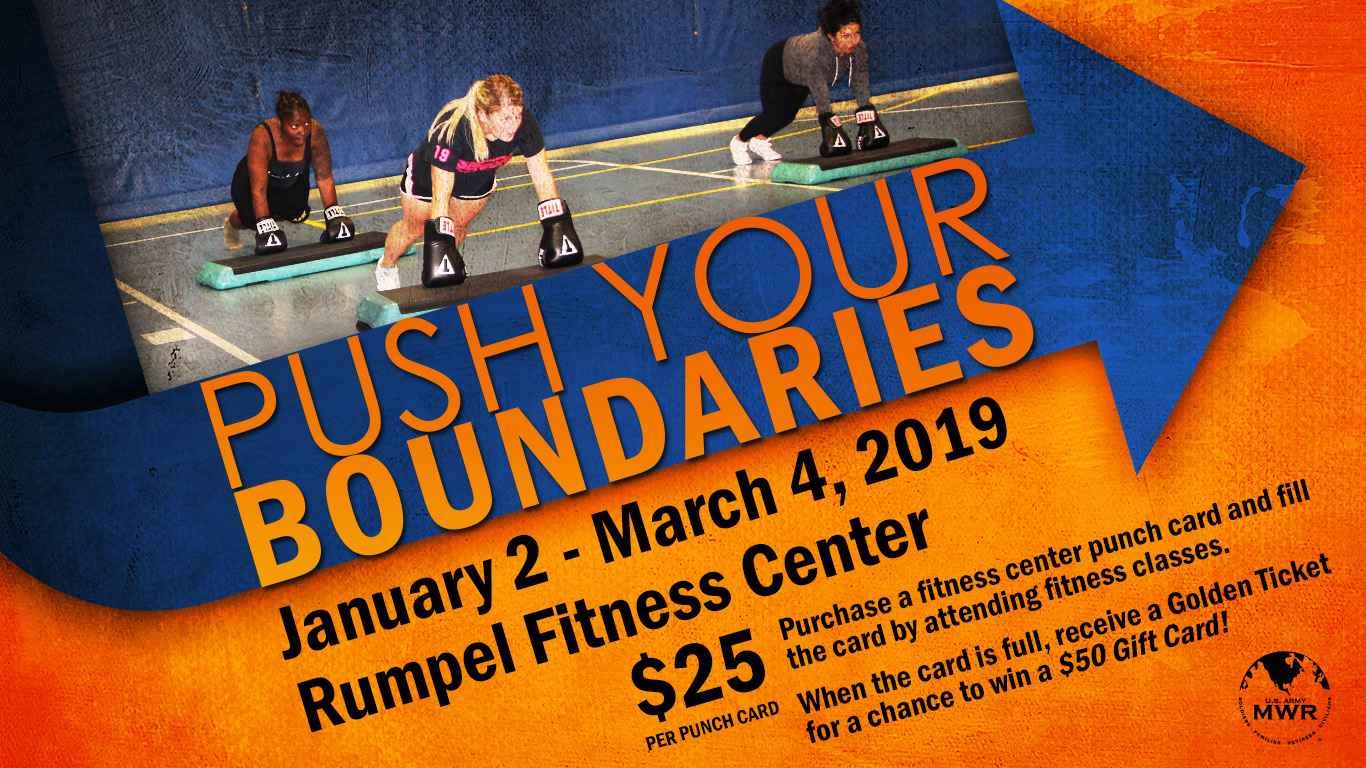 Rumpel Fitness Center - 1122 South S St Bldg 1122 Google Map
$25 PER CARD
Purchase a fitness center punch card and fil the card by attending fitness classes. When the card is full, receive a Golden Ticket for a chance to win a $50 gift card!
Not valid with any other promotion or punch card offer. Contest runs Jan 2 - Mar 4, 2019.
Registration Info
Punch cards can be purchased at the Rumpel Fitness Center during normal hours of operation.
Contact