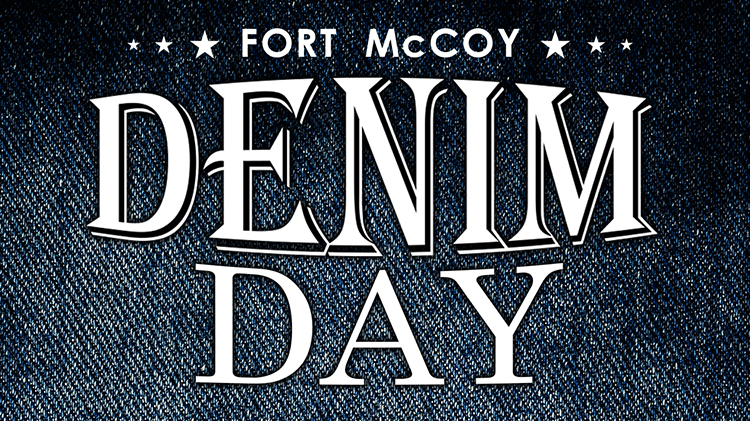 Note: This event has already passed.
Date: Apr 24 2019
Army Community Service - 2111 South 8th Ave Bldg. 2111 Google Map
Fort McCoy will be participating in Denim Day in an effort to bring awareness to those that have been affected by sexual violence.
HISTORY BEHIND DENIM DAY:
In Italy, an 18-year old girl was picked up by her married 45-year old driving instructor for her first lesson. He took her to an isolated road, pulled her out of the car, wrestled her one leg out of her jeans and forcefully raped her. Threatened with death if she told anyone, he made her drive the car home. Later that night she told her parents, and they helped and supported her to press charges. The perpetrator was arrested and prosecuted. He was convicted of rape and sentenced to jail. He appealed the sentence and the case made it all the way to the Italian Supreme Court. Within a matter of days the case against the driving instructor was overturned, dismissed, and the perpetrator released. In a statement by the Chief Judge, he argued, "because the victim wore very, very tight jeans, she had to help him remove them, and by removing the jeans it was no longer rape but consensual sex." Enraged by the verdict, within a matter of hours the women in the Italian Parliament launched into immediate action and protested by wearing jeans to work. This call to action motivated and emboldened the California Senate and Assembly to do the same and Denim Day in LA was born. The first Denim Day in the United States was in April 1999, and has continued the last Wednesday in April every year since.
*Authorized for Garrison Civilians only; due to Garrison Soldiers participating in field exercises. Tenant organizations please contact your leadership for approval.
ACS events are open to Military, Retirees, Civilian workforce, Family Members and registered Fort McCoy Volunteers, unless otherwise stated. Employees must seek approval from their supervisors regarding participation. For information on upcoming training opportunities through ACS please go to http://mccoy.armymwr.com/us/mccoy/programs/army-community-service and click on ACS Calendar.