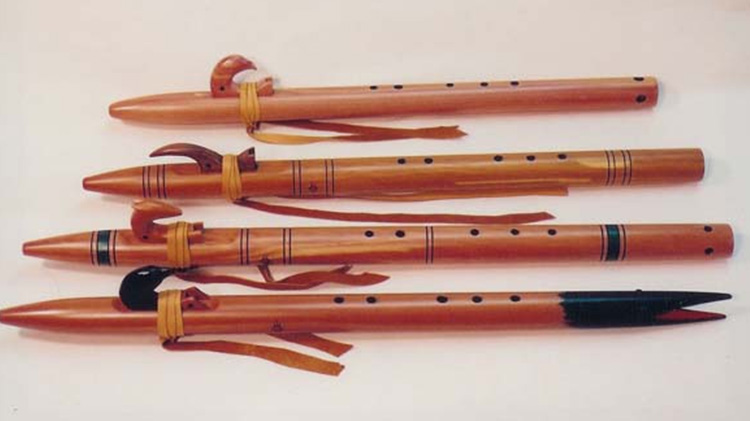 Native American Flute-Making Workshop
Note: This event has already passed.
Date: Dec 6 2019
ACS Building Bonds Workshop (Building 1133)
FORT McCOY'S ARMY COMMUNITY SERVICE IS PROUD
TO HOST THIS UNIQUE CULTURAL EXPERIENCE

This two-evening workshop will include an introduction to the oral history of the Native American flute, as well as the crafting of a traditional-style cedar courting
flute, Totem/bird and carrying bag.
The first day entails learning about the history of the courting flute, how to
select the material you'll be using to the flute, and you'll begin the initial steps
of making your very own flute. On the second day, you will work towards
finishing the construction of your flute, and begin making the totem (bird),
along with the making of a carry bag.
On the last day, the flutes will be finished, and then participants will receive
a tutorial on how to play their new flutes via several different practices.
When the class is complete, each participant will have become proficient in
selecting materials, making and then playing their own flutes.
Registration Info
TO REGISTER, PLEASE CALL ACS AT 608-388-3505
Registration required. Limited to 15 participants.

Registrants must be 18 years of age or older to participate. We can include participants 15-18 years of age if the parents are present and participating also.
Due to the physical nature of some aspects of the flute-making process, you will be required to use simple hand tools while working on your flute.
Contact