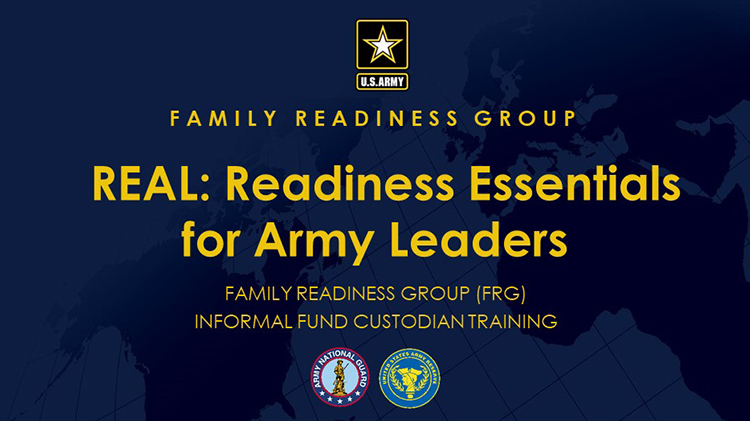 REAL: Readiness Essentials for Army Leaders Training
Date: May 21 2019, 9 a.m. - 11 a.m.
Army Community Service - 2111 South 8th Ave Bldg. 2111 Google Map
DETAILS:
• Required training for all current and incoming FRG Fund Custodians.
• Teaches Army regulations for managing of FRG informal funds and fundraising.
• Suggested training for FRG Leaders, Commanders, and FRG Fundraising Coordinators.
Registration Info
Register by May 15 by calling ACS at +1(608)388-6712
Contact