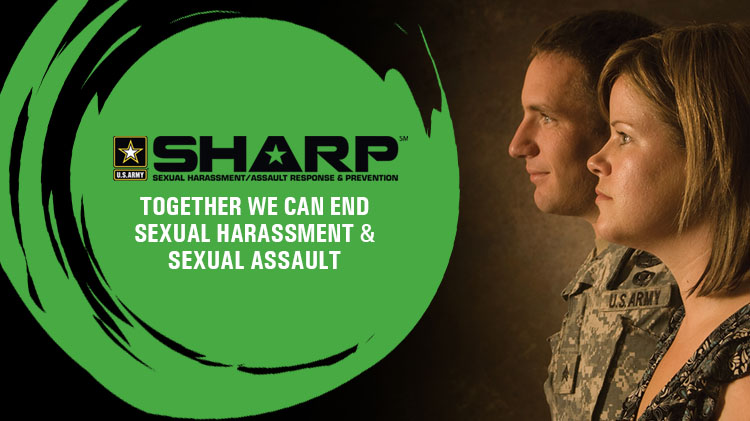 Sexual Harassment/Assault Response and Prevention (SHARP) Annual Refresher Training
Note: This event has already passed.
Date: Aug 23 2017, 8:30 a.m. - 10:30 a.m.
This training will focus on being a proactive bystander by addressing techniques regarding how to intervene.
Three different trainings are available; the requirement is to attend one, which will count as your Annual SHARP Refresher Face to Face Training. Training is based on the Green Dot program and curriculum.
Leadership Training (For leaders to get a more in depth overview of Green Dot)
Oct 26 or Nov 16 from 1 p.m. - 2:30 p.m.
Bystander Training (For those interested in a more comprehensive understanding of active bystander techniques)
Nov 29 or Dec 15 11 from 8 a.m. - 12 p.m.
Overview Training
Jan 24, Feb 23, Mar 21, Apr 18, May 11, Jun 13, Jul 13, Aug 10, Aug 23, Sep 6, Sep 12
from 8:30 a.m. - 10:30 a.m.
Onsite training is also available - call for more details.
Registration Info
Classes fill up fast!  To register, please call ACS.  Please check with your supervisor or training coordinator to see if a training has been scheduled for your organization.
Contact